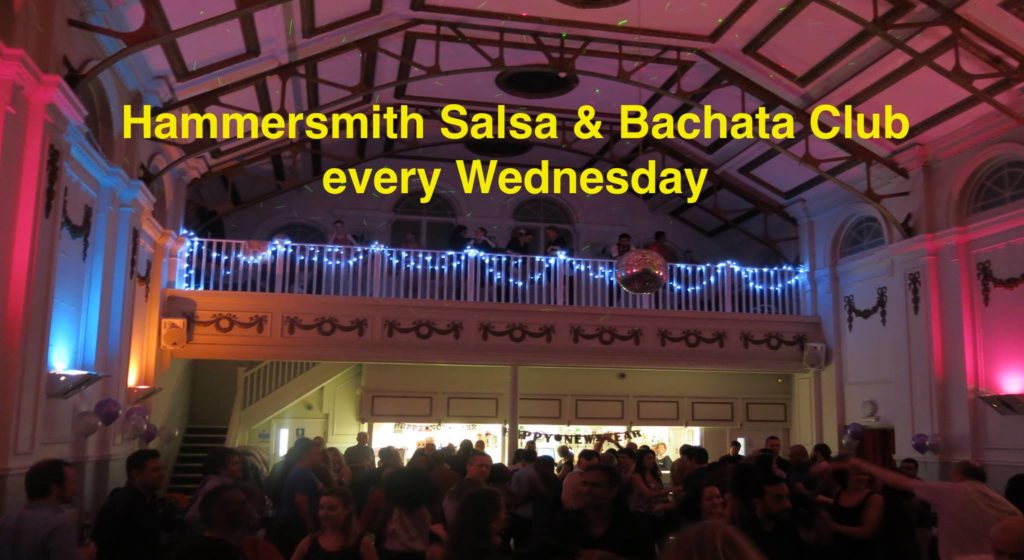 Incognito dance have a regular weekly club on Wednesdays.
Venue: 11 Rutland grove. W6 9DH
Cost: £14 class and social
Fun & friendly classes for dancers of all levels. Plenty of high-quality social dancing to the best and latest SALSA, BACHATA, CHA CHA and Latin grooves.
Bachata Classes 7:30pm to 8:10pm (6 levels) These classes are free when you join the Salsa classes.
Salsa classes: 8:15 pm – 9 pm (6 levels)
Social Dancing from 9.20pm till 11pm
No prior bookings needed, turn up and dance
Absolute beginners warmly welcomed
High-quality lessons from Beginners to Advanced
Fun & friendly classes for dancers of all levels. Plenty of high-quality social dancing to the best and latest Salsa, Bachata, Cha Cha and Latin grooves
Wear comfortable shoes and light clothes, to keep you dancing comfortably all night
Usually has 180 – 220 dancers every week
FREE parking on Rutland Grove and surrounding streets (limited places). Alternatively south of Hammersmith Bridge you will find plenty of parking, then 3 min walk