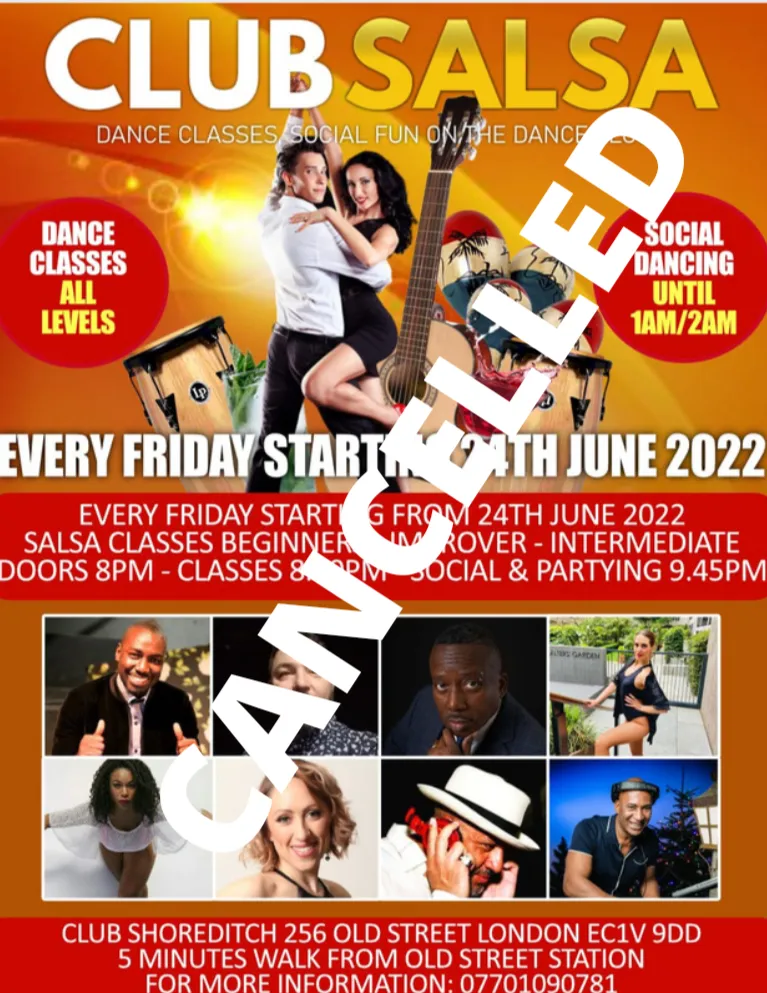 Join us at the luxury Club Shoreditch for a fun filled Salsa Class.
The Door opens at 7pm with free entry.
We have 3 levels of Salsa Classes: beginners, improver's and intermediate.
Then party the evening away until around late with DJ Tony Crossbody
No Partner needed, Couples and singles welcome!
P.S Photo ID required for entry
Venue: Club Shoreditch 256 Old Street, London EC1V 9DD (5 minutes walk from Old Street Station, 14mins from Liverpool street; 24hr tube)